Well, I've fixed the new ship type.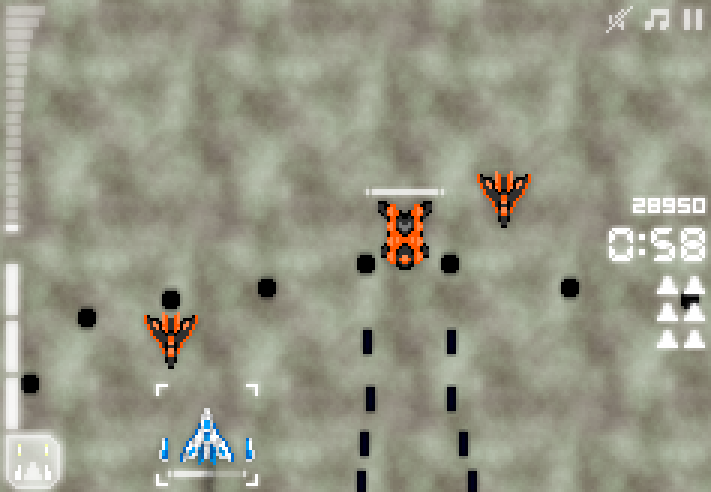 Instead of moving forwards and firing sideways, it hangs around like anything else and constantly shoots diagonally in a shallow V.
It's now fast but it accelerates slowly, taking time to build up speed, and taking time to stop again after a motion. That makes it feel 'heavy' and be slow to react, but it's still capable of crossing the playfield quickly.
Amusingly enough this makes it more like a 'heavy' fighter in Street Fighter/DoA etc., ie. Fight Back's inspiration, rather than a 'heavy' ship in a traditional vertical shmup. I tried to bring in some shmup inspiration and ended up coming back to fighting games for ideas – I guess though Fight Back's a shmup in presentation it's a fighter in feel, and minor elements you'd expect from fighters feel more comfortable.
With those tweaks it serves the same purpose – cutting the play space up – but it can get to things quickly and be awesome to play as, just like any other ship. I think I'm happy with this kind of heavy ship now.
Next up is figuring out sectors two through four! With that in mind I've been redoing how the ships are set up for each wave.