Cardinal Quest 2's soundtrack is now up on Steam!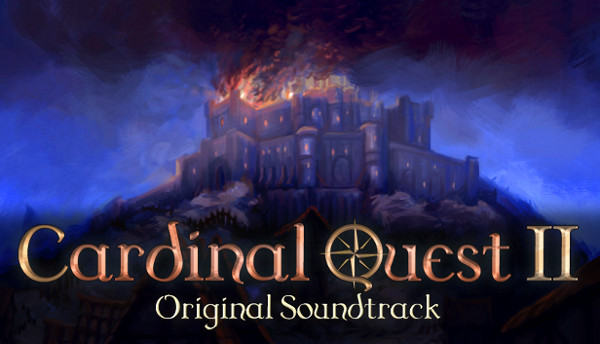 It's available as DLC for the game; there's also a game + DLC bundle. They're both at 40% off until the end of the Steam sale on Monday.
I'm working on Steam trading cards now. It's a little bit of fun to finish up the Steam version before I move on to updates and new projects. 🙂 For the large trading cards, I'm having the characters walk around Daisy's great Act backdrops. Here's one at a nice desktop resolution: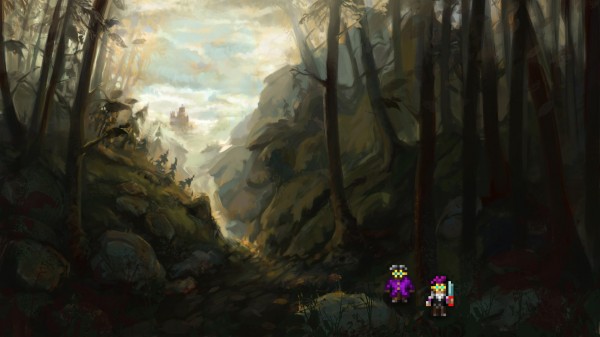 These should be going live next week, so I'll post a few more soon—as I figure out what updates I'll add to CQ2 next, and what my next game's going to be for 2016. Happy new year!