I can't summarise 2015 easily. It's a leaky thing, feeding on 2014 and trailing threads into 2016. It doesn't separate cleanly.
CARDINAL QUEST 2
I started work on this game in 2012. That's four years ago! I've been on it full-time since then. In 2014 I released the game on Kongregate, iOS and Android. Tens of thousands of people played it and liked it. The next step was to build the Steam version, in between cool updates for everyone playing it already.
Update-wise, the big thing last year was The Tower. I had major reservations about building an endless mode, I don't usually like 'em, but I feel it's come out well and lots of people seem to like it more than the main Acts.
As for Steam: I was determined to get this out before the end of the year and we just made it, releasing days before the start of Steam's big end-of-year sales. So CQ2 is now done. It feels strange to say that after focusing on one thing for so long! I can make cool updates when I feel like it, and I will, but there are no more milestones to hit. I can do other things. That's liberating and a little scary.
So in 2015, I finished a game. I feel like I should have been able to do more, though. Maybe everyone feels that?
HEALTH
Twelve months ago I was recovering from burnout. I still am. It's an ongoing process, though I'm excited about working on new things again. I've got into regular exercise, three times a week. That's helping with a lot of things, including sleep. Sleeping right, when it happens, helps with much more. I've discovered you can play games on an exercise bike, which deals with the boredom, but the game needs to have the right tempo or it all goes wrong. I've discovered that METAL GEAR SOLID V doesn't have the right tempo.
I injured my shoulder in 2014 and that came back in August. I couldn't use one arm for a while, I had to slow down for a few months. It was some sort of tendon issue, perhaps something RSI-ish this time, probably from playing Hearthstone too much. I still don't know what exactly, because the NHS website said not to see a doctor and that they probably couldn't help anyway. It seems to have mostly cleared up, but it's still healing. I'm over 30 now, so I'm ineligible for certain awards and my inventory is degrading.
GAMES
There were a few games last year that left a lasting impression on me.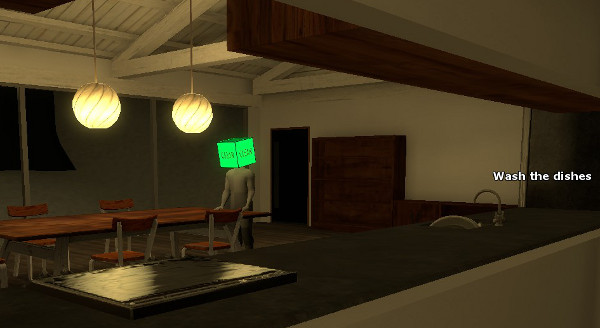 INVISIBLE, INC. took me over. It's an incredibly solid game, with plenty of well-knit systems that support greater and greater depth without getting fiddly and a very boardgame attitude to resources; lots of small explicit numbers and clear rules. My touchstone for squad tactics for years has been XCOM, which informed CQ2's inventory design. Right now it's this.
I played DEADLY PREMONITION in 2010 and hated it. It's clunky. It doesn't make sense. The controls are deliberately awkward. It dwells on the inane. I played it again this year—a little more patient and hopefully a little more literate—and I fell in love. I love the instant characters, I love the soundtrack, I love the driving model that lets you indicate for turns but can rarely make it round them. After hearing about Mizzurna Falls, I love that Japanese games based on Twin Peaks is practically a genre.
THE BEGINNER'S GUIDE is, I think, a game that posits a future in which it's unremarkable. That's why it's interesting; I want to see that future, the one in which interpreting a game and disentangling its fiction are ordinary aspects of play. I don't think TBG is that future but I reckon that, as the title suggests, it may be a map.
NEXT:
I'm at a loose end! It's nice.
I'll do a few CQ2 updates when I feel like it. I have an album I want to finish and some new musical stuff I want to explore. I have a boardgame I want to put together, a two-player game of space fleet battles. I might be setting up a Kickstarter for that this year. Beyond that, I've got to figure out what kind of games I'll make next.
Right now I'm working with Terry Cavanagh on a project of his, a game about survival and programming robots to do it for you.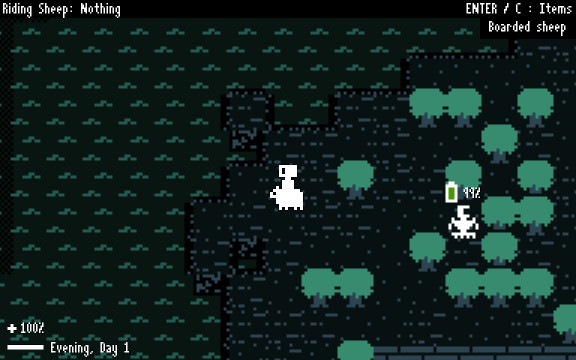 More on that soon. 🙂