It's a bold new year! I'm starting serious work on CQ2!
The first thing I like to do on any major project or bit of work is sort out design questions – the real "is this fun, is it interesting" stuff. CQ2 involves a fair bit of new content, so naturally I've started with the most straightforward – the new classes. What's going to be cool and different about them?
Something I wanted to try out was giving the new Ranger class a dog, and what do you know…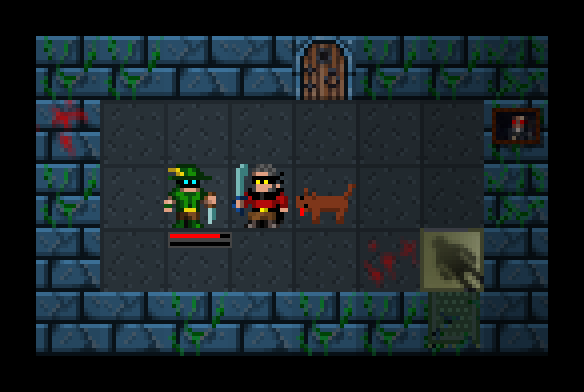 this guy is so awesome. He runs around excitably looking like an idiot, he attacks enemies, you can use a skill to order him to run places or attack guys, he heals by himself, and if he gets too badly wounded to go on fighting you can charge up a spell to heal him up. The Ranger's now my favourite class and I'm seriously struggling to figure out how to make the other classes just as awesome.
Yup. I have added a dog to this game. It has created an EMOTIONAL CONNECTION.
I am now Peter Molyneux.