So I'm experimenting with scattering a handful of placeholder props and things around in sensible places, to make village huts and stuff feel a bit more lived in.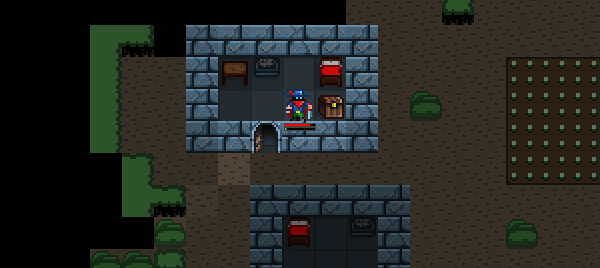 In towns, chests and enemies (and other NPCs) are going to try and spawn in houses rather than out in the streets and fields.
One major aspect I'm pushing with CQ2 is bringing a sense of geography and place into the mix. It's still a way off that mark, and my temporary graphics shouldn't be around for long… but the systems are getting there to support it, and that's the main thing.